It's a long bob and it's the cut of the season. Fresher and lighter than long locks, it
makes hair appear healthier, and

works on all face shapes. Better still, it's a surprisingly versatile cut that still leaves plenty to play with.
Eugene Smith, senior stylist at Ted Gibson in New York City says, "
pair it with a side part, middle part, bangs, wavy or straight hair."
I thought
InStyle had a great overview of the cut and all that can be done with it. Left me wondering, to lob or not to lob? Check it out below..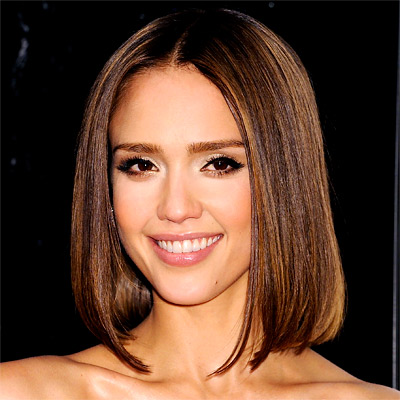 The Look: "This cut is blunt and uniform with no layers," says Frédéric Fekkai stylist Renato Campora, who crafted Jessica Alba's "super-easy" style in five minutes. "It elongates the neck and makes you look more statuesque," he explains. "If you go any shorter, it becomes a bob and you lose the versatility."

It's Perfect For: Anyone whose hair is fine or fried from heated styling tools. "This returns it to healthy without being tied down to a short style," says Campora. "It gets rid of stringy ends, so hair looks thicker."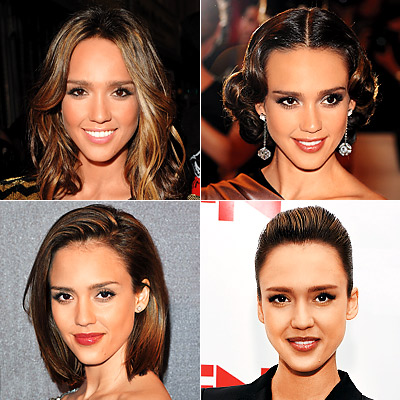 How To Wear It: "Jessica does a middle part often because it's youthful and stylish," says Campora. "But what's great about this cut is you can do a side part, a middle part, or no part at all." The one constant? Hair serum, which keeps it looking shiny.
The Layered Lob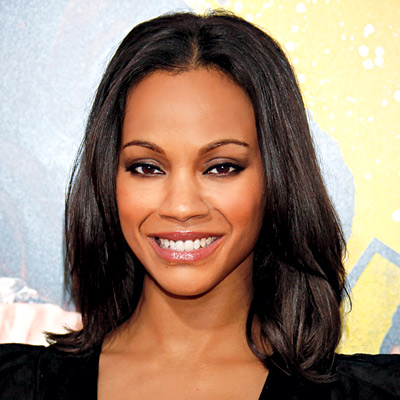 The Look: Zoe Saldana's chin-length layers add texture and movement. "I gave Zoë this cut over a year ago, and it hasn't held her back from any trends she has wanted to try," says the star's Los Angeles stylist Mara Roszak.
It's Perfect For: Women with long faces because it adds width. "It's chic, pulled together, and a bit more sophisticated than flowing, beachy layers," says Roszak.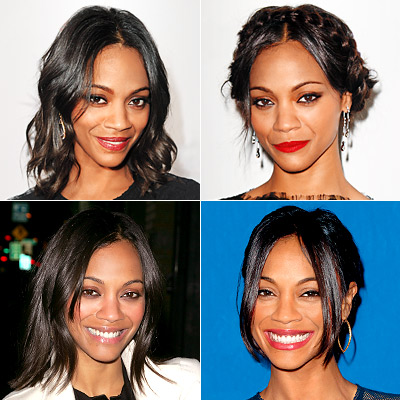 How To Wear It:
"We've done a Grecian-style updo with braids, messy twists, straight, wavy—all of the above," says Roszak. And because Saldana's natural part falls down the middle, a center slice is effortless. "But we will also do a side part sometimes. It looks more dressed up."
The Wispy Lob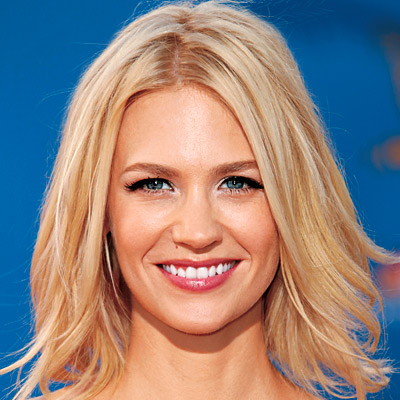 The Look: "Wispy layers are crucial," says Dove spokesman Mark Townsend, who created this cut for January Jones's character on Mad Men. "I used thinning shears for the back layers to soften any hard lines." Avoid the soccer mom look by keeping layers long, Townsend advises—no shorter than an inch above the chin.

It's Perfect For: Everybody—Townsend says this style is suitable for all face shapes. "It's modern and young and gives your do some edge," he says. "It's also a good start for any woman who's afraid to cut her hair."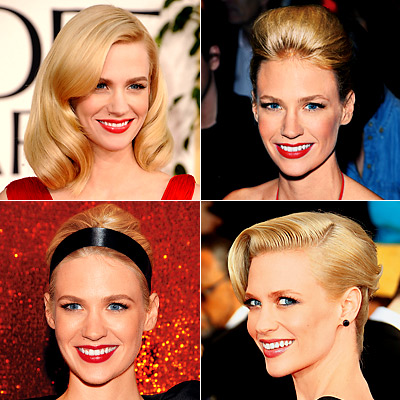 "This cut is versatile because it's long enough to be pulled into a chignon or ponytail," says Townsend, "and it can also handle intricate, Old Hollywood styles. It's not like you're committing to a look that limits your styling options."